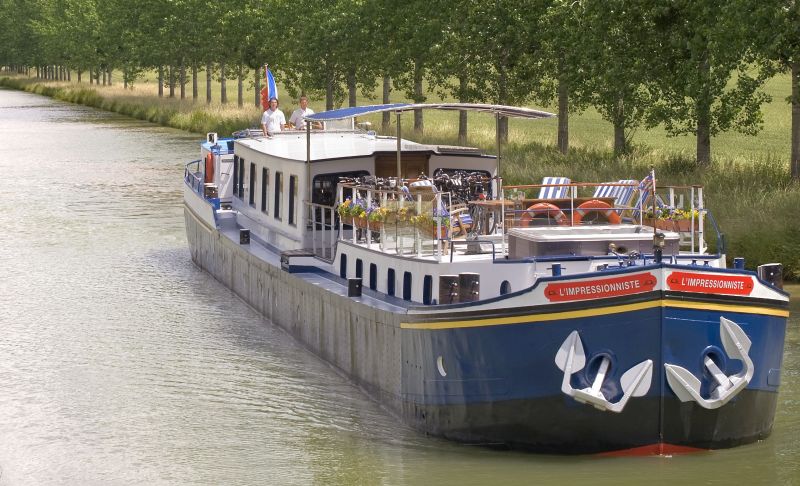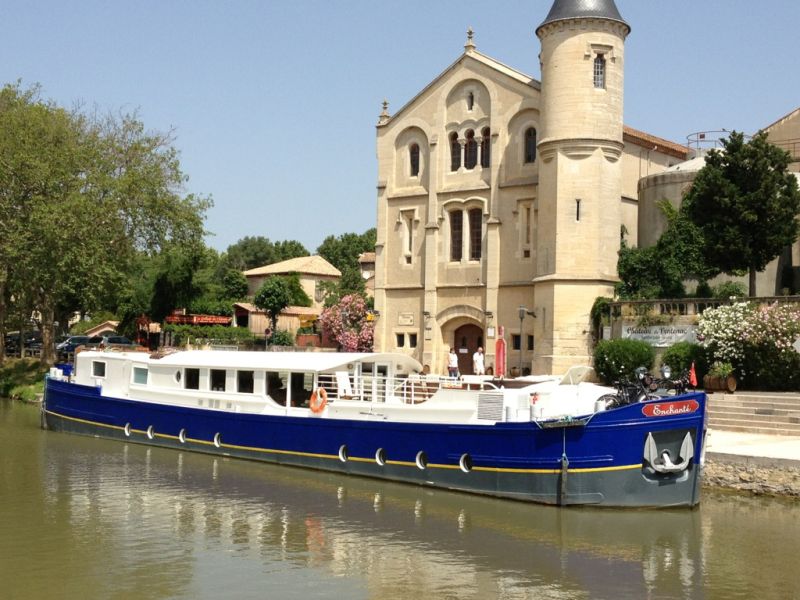 European Waterways' World War One Commemorative Cruises in April 2015
European Waterways will be offering four , all-inclusive 'World War One Commemorative Cruises' in April 2015 aboard its hotel barge La Belle Epoque, on a cruise route that passes right through the battlefields of Northern France.
These special cruises, departing April 5, 12, 19 and 26, will be along the Canal du Nord, between Lille and Compiègne and on the Canal de la Somme between Villers-Bretonneux and Compiègne.
Both these waterways were at the centre of battles during the conflict and the cruises will feature excursions to some of the most significant sites and memorials in Flanders and the Somme, such as:
The Menin Gate in Ypres for the very moving Last Post ceremony.
Vimy Ridge, site of the Canadian National Memorial, Canada's largest overseas memorial.
The Thiepval memorial, a heart-rending monument to 75,000 missing soldiers who fell during the Battle of the Somme.
The forest clearing at Compiègne where the Armistice was signed on November 11, 1918.
The Anzac Dawn Service at 5am on April 25 at the Australian National War Memorial.
Discounts on the following hotel barges in 2015:
Hotel Barge

L'Impressioniste
L'Impressioniste
L'Art de Vivre
L'Art de Vivre
L'Art de Vivre
Discount
5% Off Charter
5% Off Charter
10% Off Charter
10% Off Cabin
10% Off Charter
Departure Date

Apr 5 and 12
Apr 5 and 12
Apr 12
Apr 19 thru Aug & Oct
Apr 12
Deposit by

Apr 5 and 12
Apr 5 and 12
Apr 12
Apr 19 thru Aug & Oct
Apr 12
Hotel Barge

Anjodi
Anjodi
Enchanté
Enchanté
Clair de Lune
Clair de Lune
Discount
10% off per cabin
10% off per charter
10% off per cabin
10% off per charter
10% off per cabin
10% off per charter
Departure Date

Mar 29; Apr 5 & 12
Mar 29; Apr 5 & 12
Mar 29; Apr 5 & 12
Mar 29
Mar 29; Apr 12
Apr 12
Deposit by
12 Apr 2015
12 Apr 2015
12 Apr 2015
5 Apr 2015
12 Apr 2015
12 Apr 2015
Hotel Barge

L'Impressioniste
L'Impressioniste
L'Art de Vivre
L'Art de Vivre
L'Art de Vivre
Discount
5% Off Charter
5% Off Charter
10% Off Charter
10% Off Cabin
10% Off Charter
Departure Date

Apr 5 and 12
Apr 5 and 12
Apr 12
Apr 19 thru Aug & Oct
Apr 12
Deposit by

Apr 5 and 12
Apr 5 and 12
Apr 12
Apr 19 thru Aug & Oct
Apr 12
Hotel Barge

L'Impressioniste
L'Impressioniste
L'Art de Vivre
L'Art de Vivre
L'Art de Vivre
Discount
5% Off Charter
5% Off Charter
10% Off Charter
10% Off Cabin
10% Off Charter
Departure Date

Apr 5 and 12
Apr 5 and 12
Apr 12
Apr 19 thru Aug & Oct
Apr 12
Deposit by

Apr 5 and 12
Apr 5 and 12
Apr 12
Apr 19 thru Aug & Oct
Apr 12
Hotel Barge

L'Impressioniste
L'Impressioniste
L'Art de Vivre
L'Art de Vivre
L'Art de Vivre
Discount
5% Off Charter
5% Off Charter
10% Off Charter
10% Off Cabin
10% Off Charter
Departure Date

Apr 5 and 12
Apr 5 and 12
Apr 12
Apr 19 thru Aug & Oct
Apr 12
Deposit by

Apr 5 and 12
Apr 5 and 12
Apr 12
Apr 19 thru Aug & Oct
Apr 12
Hotel Barge

L'Impressioniste
L'Impressioniste
L'Art de Vivre
L'Art de Vivre
L'Art de Vivre
Discount
5% Off Charter
5% Off Charter
10% Off Charter
10% Off Cabin
10% Off Charter
Departure Date

Apr 5 and 12
Apr 5 and 12
Apr 12
Apr 19 thru Aug & Oct
Apr 12
Deposit by

Apr 5 and 12
Apr 5 and 12
Apr 12
Apr 19 thru Aug & Oct
Apr 12
Hotel Barge

L'Impressioniste
L'Impressioniste
L'Art de Vivre
L'Art de Vivre
L'Art de Vivre
Discount
5% Off Charter
5% Off Charter
10% Off Charter
10% Off Cabin
10% Off Charter
Departure Date

Apr 5 and 12
Apr 5 and 12
Apr 12
Apr 19 thru Aug & Oct
Apr 12
Deposit by

Apr 5 and 12
Apr 5 and 12
Apr 12
Apr 19 thru Aug & Oct
Apr 12
Discount
10% Off Per Cabin
5% Off Per Charter
Departure Date

Mar 29; Apr 12 & 19
Mar 29; Apr 12
Deposit by

Apr 19, 2015
Apr 12, 2015